Volendam boat tours and tickets
A trip to the fishing village of Volendam would not be complete without a boat tour. Relax on lazy cruises around the picturesque harbour or head out ...
In the top 5 attractions for Volendam
Find experiences for these dates:
Discover the countryside North of Amsterdam to Marken, Volendam and Edam, on a full-day bike tour with an experienced private guide.
en, it, fr, es, de, pt, nl 
en, it, fr, es, de, +2  pt, nl
Book your Dutch countryside highlights tour from Amsterdam to visit Volendam, Marken and more. Includes an audio guide in 16 languages.
en, it, fr, es, ar, de, pt, ru, +2  nl, ja
en, it, fr, es, ar, +5  de, pt, ru, nl, ja
Enjoy authentic, historical harbor towns while sailing from Volendam to Marken on a thirty-minute boat ride. Enjoy the lovely life at the waterfront with your family or friends.
Top attractions in Volendam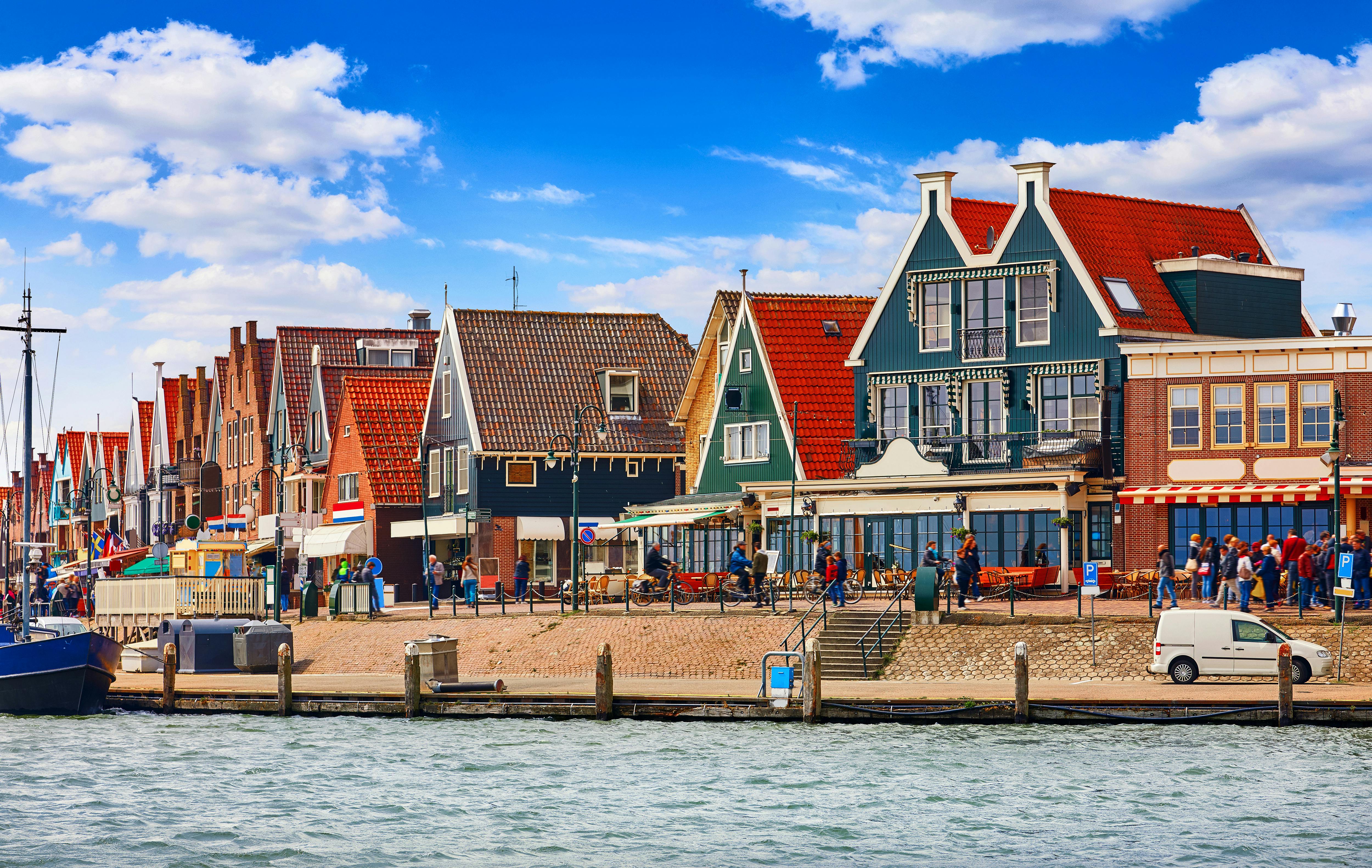 The inside story
Read more
How to get there
Volendam boat tours
Haven 43, 1131 EP Volendam, Netherlands
Volendam