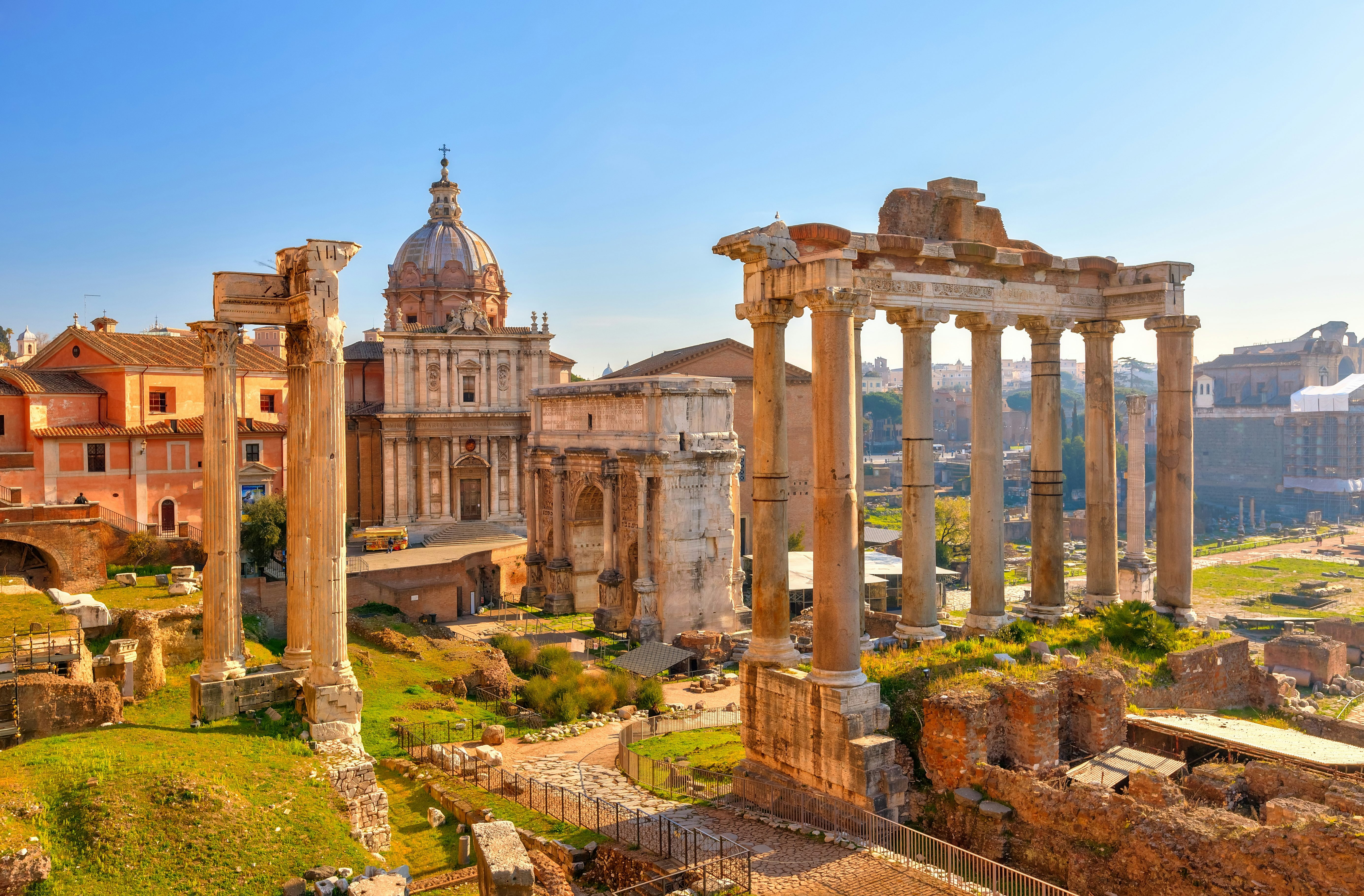 Roman Forum tickets and tours
Explore the Roman Forum, the center of Roman public life. Get your tickets online to see the Temple of Caesar and the Temple of Saturn among many othe...
In the top 5 attractions for Rome
Find activities for these dates:
The inside story
The ancient heart of Rome, in its heyday the legendary Roman Forum was a thriving hub of social, political and religious activity. Hosting everything from elections to criminal trials and gladiator matches, it's now a sprawling complex of ruins that makes for a remarkable stroll into the past.
Originally marshland that was drained thanks to an impressive engineering feat of the time, after the fall of the Roman Empire the area returned to disuse. Plundered for its stone and marble and then largely forgotten, it was not until the 18th century that excavations began, the likes of which are still ongoing.
Read more
How to get there
Roman Forum
Via della Salaria Vecchia
Rome