Sky Tower tickets
The Sky Tower, built between 2007 and 2012, is the tallest skyscraper in Wroclaw. Standing at a height of 212 meters, its the city's only skyscraper i...
In the top 5 attractions for Wroclaw
Find experiences for these dates:
Attractions & guided tours
Book a 2.5-hour guided walking tour of Old Town with tickets to the Sky tower. Visit all the must-see locations in Wroclaw and experience the city from the highest viewpoint in Poland.
Duration
up to 2 hours 30 minutes
en, it, fr, es, de, ru, pl 
en, it, fr, es, de, +2  ru, pl
Top attractions in Wroclaw
Top attractions in Wroclaw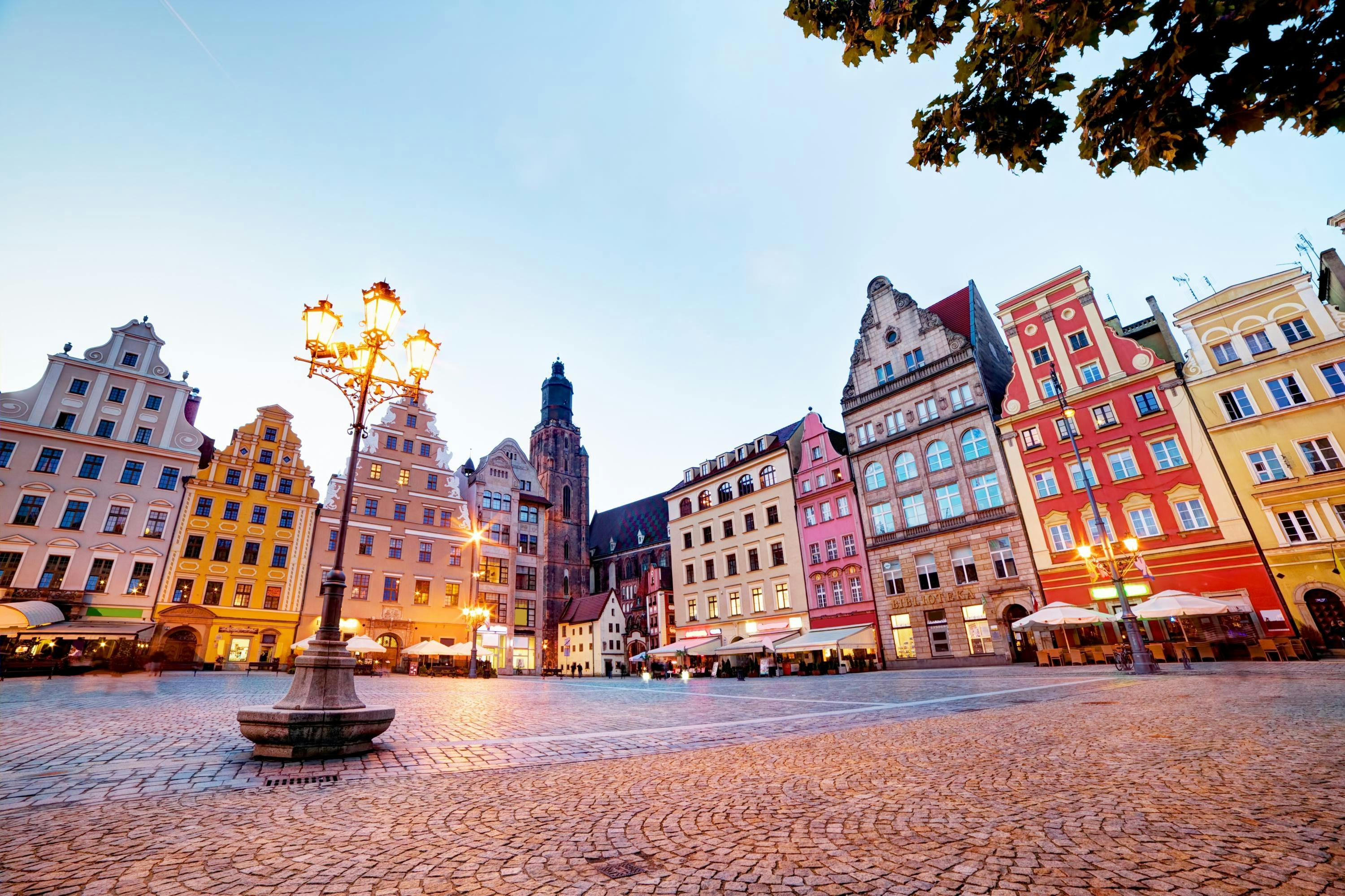 The inside story
Read more
How to get there
Sky Tower
Powstańców Śląskich 95, 53-332 Wrocław, Poland
Wroclaw